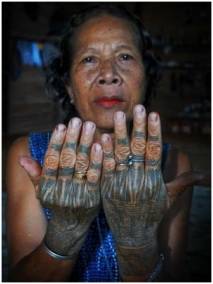 Bubungan Tinggi House
Gajah Baliku House
Palimasan House
Balai Bini House
Tadah Alas House
Gajah Manyusu House
Balai Laki House
Palimbangan House
Cacak Burung House
Lanting House
Joglo Gudang House or Joglo Banjar House
Bangun Gudang House
Panjang House
Balai House
Baloy House
Dayak Pitap
Dayak Alai
Dayak Atiran dan Dayak Kiyu
Dayak Hantakan (Dayak Bukit)
Dayak Labuan Amas
Dayak Loksado (Dayak Amandit)
Dayak Harakit (Dayak Tapin)
Dayak Paramasan
Dayak Kayu Tangi
Dayak Bangkalaan
Dayak Sampanahan
Dayak Riam Adungan
Dayak Bajuin
Arts and Traditional Dance
Mandau Talawang Dance
Tiwah Ceremony
Kecet Ledo Dance
Taran Suku Banjar
Tarian Suku Dayak Bukit
Banjar Tribe Dance
Dayak Bukit Tribe Dance
Sasirangan Batik, a typical fabric of "Batik" in South Borneo which is made with a bare stitch technique then tied to a raffia rope and then given a natural color. Some motives such as :
Iris Pudak
Kambang Raja
Bayam Raja
Kulit Kurikit
Ombak Sinapur Karang
Bintang Bahambur
Sari Gading
Kulit Kayu
Naga Balimbur
Jajumputan
Turun Dayang
Kambang Tampuk Manggis
Daun Jaruju
Kangkung Kaombakan
Sisik Tanggiling
Kambang Tanjung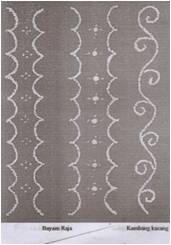 Archaeological Site Discovery
Discovery of Archaeological Sites, discoveries in the form of results or products from ancient human activities in the form of handwriting on the cave walls and products for hunting and gathering. In the present conditions of research and the process of excavation are still ongoing.